Mission
Our mission is to provide our wonderful children with the opportunity to explore and discover their creativity through fun and experience!
Arts & Crafts
"Knitting is the new yoga" Who said you need needles to knit? Children will be taught this fun and easy craft. Finger knitting strengthens fine motor skills as well as patience and hand eye coordination. Children will start to make basic pieces of clothing and move onto make more elaborate creations such as animals, flowers, characters, blankets, etc. A whole knitted world!
Creative Ceramics
"May your hands be full of clay, and your heart be full of imagination"- unknown. Taught by a highly skilled ceramic artist children will be exposed to this fine art in a small work setting. Using their imagination in addition to their new found skills, children will create their own sculptures. Children will get to take home not only their master pieces but a new expertise!
Bilingual Brains (Spanish)
"One language sets you in a corridor for life. Two languages open up every door along the way." –Frank Smith. Learning Spanish would be beneficial for your little one as Spanish is the second most spoken language in the United States. At Camp 2345, we try to make the most enjoyable learning experience as acquiring a new language sounds like a daunting task but it is not! Using songs, games, and small learning groups your child will be speaking Spanish in no time.
2345 Scientists
"Every child is born a scientist…" -Carl Sagan. Children are naturally scientists. Early on, children begin exploring and creating their own hypothesis of the world around them. In 2345, children will be having fun while learning about the world through observation, experiments, books, groups, etc. An abundance of knowledge will be absorbed by these 2345 scientist in a matter of weeks!
Le Petite Kitchen
Children will be given the opportunity to learn to measure, pour, spread and play in the kitchen! They would be shown the fun involved in cooking as well, as the math and science incorporated. This is an experience to see if cooking can become a lifelong passion starting at 2345.
Intro to Coding + 3D printing
Coding is the new language of the decade (world?). In our computer lab here at Camp 2345, children will be taught the basics of coding through games and software. Children will be taught the core coding vocabulary within these 5 weeks. Coding is a skill in which children will become active in understanding the technology at their fingertips. Coding is another way to express their creativity while incorporating math and science.
About
Camp2345 is all About your child!
Passionate About Growth

At Camp 2345, our mission is to provide children with the opportunity to explore and actively engage in a variety of fields they are interested in.

The Space for learning is endless

Every class is created strategically and with intent. We strive to get children enthusiastic about their passions whether it is cooking, ceramics, science, reading, coding, math, the art of languages, or robots.

Hands On Experience

Our multifaceted program provides a hand on experience with experts. At Camp 2345, children are encouraged to ask questions and soak up as much knowledge possible!

All IN

Camp 2345 is an open space for learning across all cultures and differences. We are an all-inclusive program allowing children to learn and thrive in the least restrictive environment.
Latest news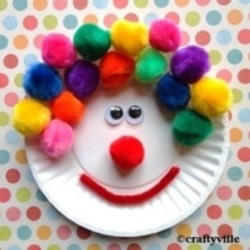 Parents, The Spring-Camp2345 schedule has been updated for the upcoming classes! Please sign your child up as soon as possible as seats are at a first come basis! Thank You!
Previous
Next